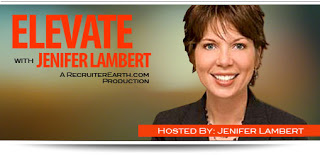 Jenifer Lambert - a Pinnacle Society recognized, top rated executive recruiter - recently interviewed me for her Recruiter Earth radio show. It was unscripted and live, and she asked some tough, frank questions about the keys to partnering with corporate HR.
I joked that I know that, for many third party recruiters, HR stands for "human roadblock". But I also shared some insights into what the best, most effective third party recruiter partners do - and should do - to work with (not against) their corporate partners in HR.
I'd love your comments. What do you think is the key to a great partnership between corporate HR and search professionals?