Wednesday, 13 December 2017
Thursday, 28 September 2017
Gregory Lewis put together a great overview of John Vlastelica's top-5 rated session from last year's LinkedIn Talent Connect conference in Las Vegas. Enjoy!
Wednesday, 23 September 2009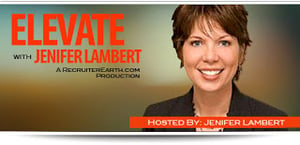 Jenifer Lambert - a Pinnacle Society recognized, top rated executive recruiter - recently interviewed me for her Recruiter Earth radio show. It was unscripted and live, and she asked some tough, frank questions about the keys to partnering with corporate HR.