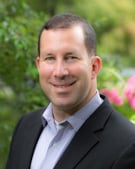 Recruiting Toolbox, Inc. is pleased to welcome Ben Gotkin to the team as a Principal Consultant, based in Washington, DC.
Ben Gotkin has been helping companies develop and deploy recruiting strategies for over 15 years. He's been a recruiting leader at companies like McGladrey, MITRE, BAE Systems, and – most recently – as a Recruiting Director at Marriott International. He's also been a featured speaker at ERE, SourceCon, and The Recruiting Trends Conference, and has worked hard to grow the recruiting community in DC through recruitDC, a non-profit, event-oriented professional recruiting organization that he founded three years ago.
Now, as a consultant with Recruiting Toolbox, he will help clients build and deploy the right recruitment strategies and processes, identify and implement the right recruitment technology, and bring his real-world, practitioner focus to make it all work well together – people + process + technology.
"I've been in-house my whole career, helping my companies and our people recruit better," says Gotkin. "As part of the Recruiting Toolbox team, I look forward to helping our clients identify high ROI sourcing strategies, better leverage social media, mobile, the web and old-school recruiting techniques to recruit the best talent, and to get recruiters and hiring managers the tools and training they need to do their best work."
John Vlastelica, Founder and Managing Director, adds, "We've been helping companies recruit better since 2002. With Ben's expertise, we'll bring our clients even more value, with an even stronger set of capabilities around recruitment technology, branding, strategy, process, and training. Ben is a fantastic addition to our team. I first met him years ago, at an ERE conference in San Diego, and have been following him ever since. He's a smart, practical, analytical, can-do recruiting leader who just "gets it". We are thrilled to welcome Ben to the team."
Ben is a 3rd generation Washington, DC native with a Degree in Psychology from the University of Maryland. When Ben isn't learning or evangelizing about recruiting, he spends his free time with his family and pursuing his passions in music and sports (loves his Nationals, Capitals and Redskins and coaches youth lacrosse).
Learn More:
• Ben Gotkin's Bio: http://www.linkedin.com/in/bengotkin
• How we help companies recruit better: https://recruitingtoolbox.com
About Recruiting Toolbox, Inc.
We are consulting company made up of experienced consultants and trainers (all former corporate recruiting leaders) who are 100% focused on helping companies recruit better. We're not a search firm or contract recruiters. Instead, we help companies with recruiting and sourcing strategy, process improvement, systems selection and implementation, tool development and deployment, and custom-built recruiter and hiring manager training. Our work is leveraged by companies around the world, including Nike, Groupon, World Bank, Expedia, Eddie Bauer, Zumiez, REI, Amazon.com, Microsoft, Google, Concur, Salesforce.com, Etsy.com, Corbis, Cargill, M&M Mars, Philips Electronics, T-Mobile, Coldwell Banker, Electronic Arts, Rhapsody, CH2M Hill, PNC Bank, Hitachi, and Talisman Energy. Learn more at: www.RecruitingToolbox.com.