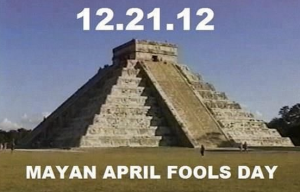 Happy New Year!
We're very happy that the Mayan's were wrong. And that we didn't fall off the fiscal cliff. And that we get to do work we LOVE to do.
The Recruiting Toolbox team is busy this winter. We're in the middle of some really interesting consulting and training projects, focused on...
Custom competency development and interview guides
Global hiring manager training
ATS configuration
Sourcing training
Recruitment process assessment and improvement
Candidate experience improvement
Employer branding and EVP development
Interim recruiting leadership
We get to talk to HR and recruitment leaders almost every day, and it sounds like almost everyone has a ton on their plates this year. What kind of projects are on your to do list for 2013?
Conferences: Sourcing, Mobile, Social, Leadership, and more...
We're also excited to get to hang out with folks like you this winter. Here's some of our speaking engagements for Q1.
In January, Carmen will be in Chicago speaking on Social Media
In February, John will be in Atlanta speaking to sourcers about marketing personas, and in London doing a session on recruiting leadership. Ben is also doing a webinar on mobile and social in February.
In March, John will be leading a recruiting leader roundtable with global recruiting managers in the UK, and Carmen will be doing something similar here in Seattle for local recruiting managers.
Please shoot us an email if you plan to attend any of the big recruiting events this year. We'd love to say Hello in person.
Thanks!
John